About Us – Meet the Team
Chiropractor - Nick Blackwood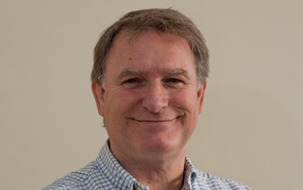 DOCTOR OF CHIROPRACTIC, BSc, MSc
CLINICAL DIRECTOR
Nick graduated as a Chiropractor from The Anglo European College of Chiropractic in Bournemouth with a Masters in Chiropractic and subsequently worked in Dorchester, Verwood and Poole before taking on his own practices in Christchurch and then Southsea.

During his years in practice he has enjoyed extending his knowledge and experience by attending many Post Graduate courses some of which include:
Sacral Occipital Technique (SOT)
Paediatrics
Neurolink
Cranio-sacral Therapy and
Chirokinetic Therapy. 
These disciplines have helped Nick to gain a detailed insight to the origins of peoples' pain in order to correct them as quickly and comprehensively as possible.
Nick is a family man and, together with his partner Bridget, is kept busy by their three children. His hobbies include classic cars, skiing, canoeing and diving, not that he has too much spare time to indulge himself with such a busy household.
Associate Chiropractor - Ellen Parsons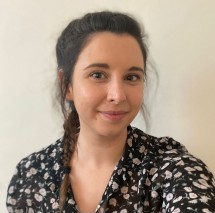 DOCTOR OF CHIROPRACTIC, MChiro
Ellen graduated from the AECC University College in 2020 with a Masters Degree in Chiropractic.
She is passionate about helping the community by alleviating pain in all ages and getting patients back to the things they love doing. Ellen knows all about the benefits of chiropractic care as she has received treatment from Nick since the age of 11 years old after experiencing injuries as a netball player.
She has extended her knowledge since graduating by attending courses including, among others, 'The Pregnant Pelvis' to help woman enjoy their pregnancy by restoring balance to their joints, muscles and nervous system.
Ellen aims to have a thorough understanding of each individual's pain and treat accordingly, finding the route course and not just treating their symptoms.
Ellen has a love for travel and enjoys her new round hobbies of golf and tennis.
Bridget Spink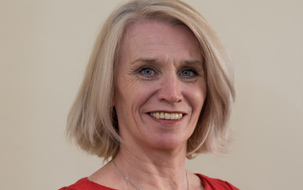 RECEPTIONIST & OFFICE MANAGER
Bridget thinks the title 'Office Manager' a little far-fetched as, in her words, "The Office [kind-of] runs itself – but we never run out of teabags – [I'll give you that]", but it is Bridget who sees to the smooth transition of day-to-day business while also meeting and greeting patients and manning our busy reception area.
Taking great pride in creating a friendly personal and sympathetic environment for patients, she has supported Nick for over 15 years in practice and is no stranger to chiropractic and its role in improving the health and well-being of patients. 
Lynda Fardell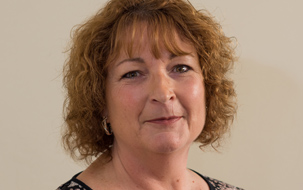 RECEPTIONIST & RIGHT HAND LADY
We built our relationship with Lynda initially as a patient. She offers our patients continuity and, of course, a very warm welcome.
A longstanding and key member of the team, Lynda knows well the benefits of chiropractic treatment and the importance of regular maintenance, however, she finds one of the most rewarding elements of her job is developing a personal rapport with patients.
"I enjoy meeting and greeting all our patients, both old and new. Over time it feels like meeting up with friends and I like to think the overall friendly and caring nature of the clinic comes across." – Lynda.
As your first point of contact, we are very lucky and proud to have her.
Any Queries? We offer a free, no obligation, 15 minute consultation.Book Now